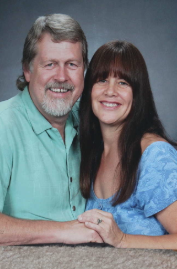 I hope this message finds you well. It's been too long since we've talked, so I wanted to see how you are doing and share little bit more about my story with you.
Looking back on my life, I would say that the main theme throughout everything is balance. As a businessman and entrepreneur, there have been times where it's been a challenge to find the equilibrium between family, work, and enjoying life.
I think that I have done a pretty good job with keeping everything even, and one of the main reasons for that is the support and encouragement of my wife, Kris, who I have been with for nearly fifty years now.
I was fifteen the first time I met Kris at the spring dance in May of 1969. As soon as I saw her, I knew she was special. That was the biggest turning point of my life. All my paths led from that moment. That was when I first met the other half of me, that I didn't even know that I was missing!
Like all great relationships, I am not quite sure she was even interested in the beginning, but I was persistent! In the days following the dance, I would go over to her locker at school and chat with her. The next thing we knew, on June 25th of 1969, we started going steady, and we have been side by side ever since!
After high school, I accelerated my college career. I graduated in three years, at the age of twenty, from Cal State Hayward, so Kris and I could get married and we had our wedding in 1974. Then I went to work for my dad in the construction industry, and eventually went out on my own and opened a contracting company, the first of many businesses I have started.
Around that time, Kris and I started having children, a son, Josiah, and a daughter, Jesika. Things were going well. I had a great job and a wonderful family. The future looked bright. We thought that was the way it was always going to be, but then we lost our son, Josiah in an accident when he was four, and that is something that we will always carry with us.
So, it hasn't always been smooth sailing, but Kris and I have persevered. We keep moving forward. Together.
A few years later, Kris and I welcomed our second daughter, Sarah. Then 1984, we moved to Placerville to get out of the craziness of the big city. Being a contractor at the time, it was hard to find work in the area. After weighing my options, I decided to go into real estate. The next year, I earned my license, and since then it's been a great experience.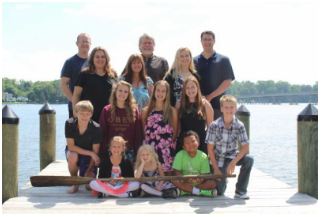 Even though I went a different direction professionally, because I was previously in construction I ended up working directly with a lot of builders and contractors in real estate, and they have been a big part of my business. We sold hundreds of homes together over the last thirty years, and I am proud to also call them great friends.
We've been successful, but I am also very humbled by that success.
In 1990, I got my broker's license and Kris also became a licensed Realtor®, so we became more than life partners, we also became business partners. From that point on, we started several real estate businesses that grew to large operations.
These companies always began as small ideas and the next thing I knew, I was spending sixty hours a week just to keep things running, so it got to be pretty time consuming.
That's where Kris always comes in. She brings me down to earth. Slows me down and reminds me of what's important. When it becomes too much, she guides me back to what I love to do and why I am in this business. Taking care of people and spending time with my family. She is my life balance that reminds me to enjoy things.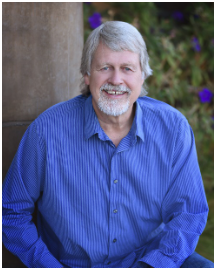 Something we really enjoy together is spending time with our 12-year-old son Zachary, who we adopted from Guatemala when he was ten-months old, now he's in 7th grade. He's way smart, an old soul. So friendly, he can talk to anyone. He really is a great kid.
And that brings us to where we are today. Even though it hasn't been easy, Kris and I have built a great life together. We have had a good time. And we're grateful for everything. We have seven grandchildren and two great grandchildren. Our daughter and son in law bought the property behind us and built a beautiful home, so they're right there.
Kris and I have also built a great business together. We do it by focusing on what's important. Our clients. We put their wants and needs above our own. We nurture every relationship and take care of them to the best of our ability, and because of that I am proud to say that we call many of our clients, lifelong friends.
My goal is to use my years of experience to anticipate problems, and make sure they don't happen. If my clients are stressed the whole time and worried about everything, then I am not doing my job. If I sell a house and my clients don't have any stress and they think I make it look easy, then that's a successful escrow, and that's my goal!
Thank you for taking the time to learn about me and my life. I would love nothing more than to share my experience and knowledge to assist you with your real estate needs, so I hope that you will allow me the opportunity to demonstrate my services and interview for the job.